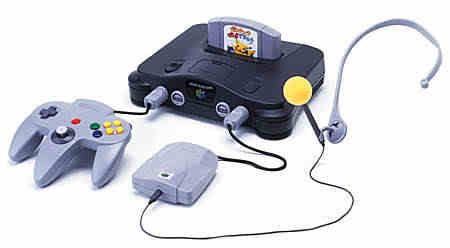 I have some great memories of playing the N64 when I was younger, and I still play it as much as my Xbox today. So many iconic games were released on this platform, and the graphics were way ahead of anything else that was out at that time.

But although I have good memories of the N64, I also have some weird memories. Very, very weird memories. So, I'm going to tell you about those memories. Introducing Weird N64 Games. Let's start with a classic: Hey You, Pikachu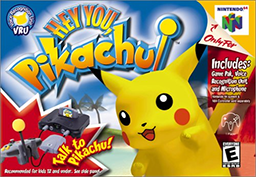 This game allowed you to interact with Pikachu with a microphone that attached to the N64 controller. I say 'allowed', but it was actually very hard to get the microphone working. I was always intrigued by the VRU (Voice Recognition Unit), as, in theory, it was a pretty cool idea. But I could never get it to work properly. I was supposed to be building a friendship with my Pikachu by talking to him, but I just kept shouting and swearing at the controller. I hope he didn't hear me.
This kind of technology was way ahead of it's time, and was a pretty neat idea. But my memories of Hey You, Pikachu are of me and my brothers shouting into the microphone as loudly as we could.
Even now, this kind of technology still hasn't been perfected. I have kinect on my Xbox, and some of the games have voice recognition options. One of the more popular examples of this would be Kinectimals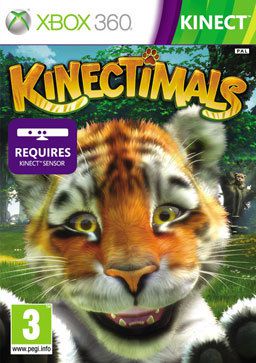 This game has a very similar premise to Hey You, Pikachu....and is just as frustrating. Trying to talk to your animals doesn't work, and at least Pikachu is cute. These things are just creepy.
So yes, the N64 VRU might have been a bit of a fail. And my memories of it aren't exactly fond. But we can still say that Nintendo were way ahead of their time with that kind of technology, and recent efforts to use VRU from Xbox show that perhaps this technology just wasn't destined for gaming. Hopefully everyone has learnt their lesson by now.